PHILIPP GIEBEL
DJ / Producer / Radio Host
Shows auf Evosonic:
ECLECTIX Radio Show
Broken Tuesday
Style:
Beats. Bass. Fun
mehr von Philipp Giebel:
back to Record Artists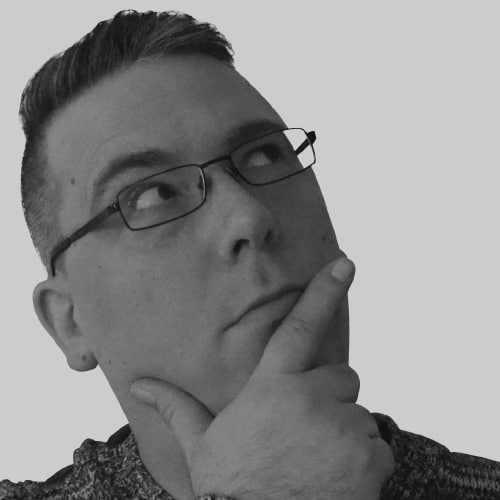 RELEASES on EVOSONIC RECORDS
Biografie
(english below)
Kein Producer, aber immer am Produzieren. Kein DJ, aber immer am Mixen begann Philipp 2017 mit einigen Remixen für Chris Maico Schmidt und sein Label Evosonic Records, später auch für BluFin und Harthouse.
Beheimatet in MashUp, Breaks und Bass-Music hat sich Philipp in den letzten Jahre vor allem mit seiner Show Eclectix auf Evosonic Radio einen Namen machen können, in der er mit beinahe sportlichem Ehrgeiz Ableton Live nutzt, um Lieder und Genres miteinander zu verheiraten, die kein normaler Mensch im gleichen Set spielen würde.
"Tief in die Lieder hineinzukriechen, sie in klitzekleine Stücke zu zerhacken und neu zusammenzusetzen, bis sie zu etwas neuem, eigenen werden, das ist mein Kick", erklärt Philipp seine tiefe Liebe zu Musik aller Genres und Stile. "Ob HipHop oder Breakbeat, TechHouse oder Drum and Bass – Spass muss es machen und in die Beine gehen."
BIOGRAPHY

(german above)
Not a producer, but always producing. Not a DJ but always mixing, Philipp started remixing for Chris Maico Schmidt and his Label Evosonic Records in 2017. Later, for BluFin and Harthouse, too.
Being at home with MashUp and Bass-Music, Philipp mostly made a name for himself with his show "Eclectix" on Evosonic Radio, where he's using Ableton Live to mix vast amounts of tracks and genres noone in his right mind would ever play in the same set.
"Diving deep into the tracks, chopping 'em up into tiny pieces and rearranging them to something new and own – that's my kick", Philipp explains his love for music of all genres and styles. "No matter if it's HipHop of Breakbeat, TechHouse of Drum and Bass – it's gotta be fun and make you wanna dance!"