3×3 PODCAST
Hosts: Tobias Fischer
Jeden 3. Montag im Monat, ab 17 Uhr
Style: Musik-Interviews
Inhalt: Im Talk mit Musikern auf Augenhöhe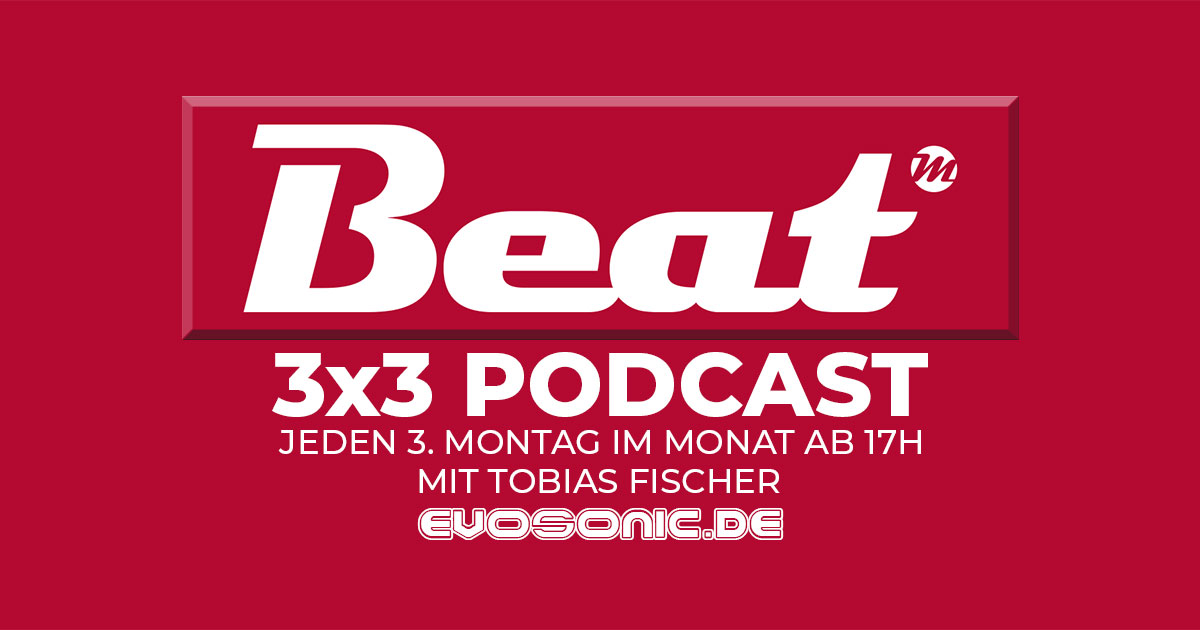 3×3 Podcast: Producer-Tipps auf Augenhöhe
Im 3×3 Podcast bittet das BEAT Magazin Produzenten wie dich und mich zum Interview und gemütlichen Plausch, stellt drei ihrer Tracks vor und liefert Antworten zu den gefragtesten Themen rund um die Musikproduktion. Ganz getreu dem Motto "Kreativ sein, lernen, besser werden". Also gleich einschalten! Mit Tobias Fischer.
3×3 Podcast: Producer Tips at Eye Level
In the 3×3 Podcast, BEAT Magazine asks producers like you and me for an interview and cozy chat, presents three of their tracks and provides answers to the most asked topics around music production. True to the motto "Be creative, learn, get better". So tune in now! With Tobias Fischer.