Evosonic Records EVO064
ARTIST: Barry Coleman
Title: Illuminate EP
Art. Nr.: EVO064
Pre-Order: 03/06/2022
Beatport Exklusive: 17/06/2022
Release Date: 01/07/2022
Publisher: Evosonic Records
Format: EP
Offer: Download & Streaming
Genre: Melodic House & Techno, Deep House
PRESS PLAY TO PRE-LISTEN AND FIND YOUR FAVORITE STORE!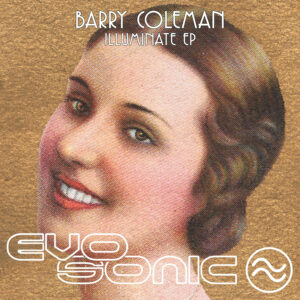 Tracklist:
01 Barry Coleman – RTS (Remember The Strobes) – 07:31 min
02 Barry Coleman – Illuminate (Original Mix) – 06:24 min
03 Barry Coleman – Bliss (Original Mix) – 09:13 min
All Tracks written and produced by Barry Coleman.
Mastering by http://sledgermastering.by/
© Evosonic Records 2022
Infos:
Barry Coleman, who is passionate about house music in all its forms, delivers music that is pure, both behind the decks as a DJ and from the studio as a producer. He proves this on his radio show "The Fifth Element" on Evosonic Radio. He more than hinted at it with his contribution on the successful compilation "Evosonic 25 (Twentyfive Years Of Electronic Music Radio)". With these three melodic deep house tracks he confirms it impressively. The Belgian knows how to produce tears of joy through music.
---
ARTIST PAGE
Barry Coleman