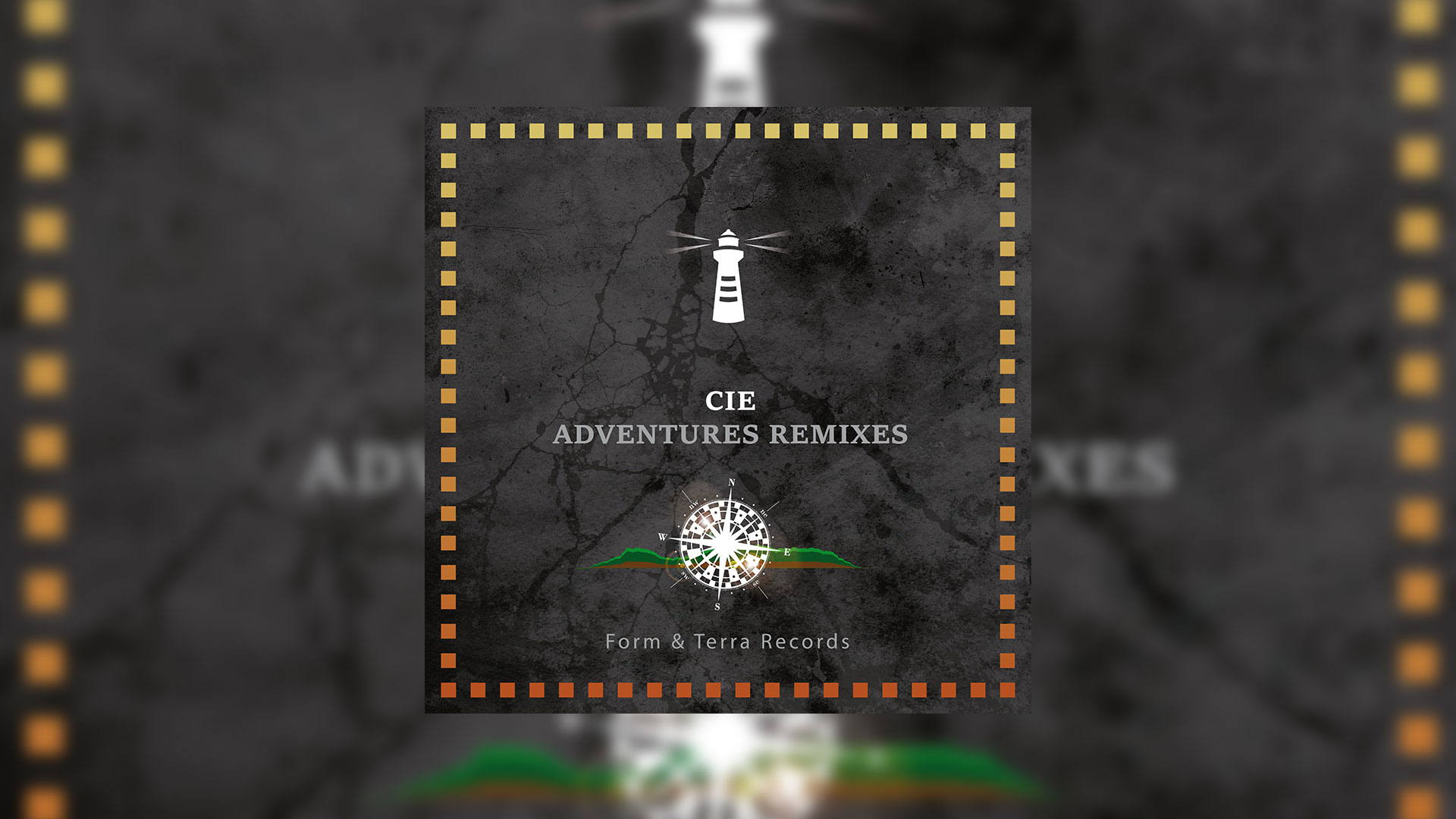 Der Stollen (Chris Maico Schmidt Remix)
Artist: Cie
Title: Adventures Remixes
Remixer: Chris Maico Schmidt, Maxie König, Mar io, M. Sylvia, Pyrococcus, Tim Susa
Label: Form & Terra Records (www.formnterra.com)
Catalogue number: FORMNTERRA004D
Format: Digital
Release Date: 19th January 2022
Tracklist:
1. Löwenburg (Maxie König Remix) (6:39)
2. Bergfried (Mar io Remix) (7:35)
3. Der Stollen (Chris Maico Schmidt Remix) (6:50)
4. Löwenburg (Pyrococcus Remix) (6:31)
5. Bergfried (M. Sylvia Remix) (7:06)
6. Der Stollen (Tim Susa Remix) (7:54)
After the successful vinyl release "Adventures" by Cie, six musical companions embark on a journey, to find the places described by Cie and to rediscover them in their very own way. Maxie König is the first to start and is reconstructing the "Löwenburg" into a wonderful, deep groove cathedral, the foundation of which consists of a powerful bass on which wonderful chords spiral upwards. The foundation is then properly checked for stability when Mar io presents his captivating and driving version of "Bergfried". Refined with his unmistakable handwriting, you are drawn in as if in a suction and cannot escape. There is only the way out deeper into the "Stollen" of Chris Maico Schmidt. Here you can experience percussive fireworks, the catchy melody of which lingers for a long time in the winding corridors of the gallery. Pyrococcus picks up these melodies and returns to the "Löwenburg" with a pounding base drum and creates access to unknown spaces with its novel composition. Here M.Sylvia waits and returns to the driving origin of the "Bergfried". The brickwork here looks raw, dry, dusty and technoid, just as it should be at a late hour. At the end it goes deep into the "Stollen" again, where Tim Susa takes us into deep, ramified chord corridors. Six wonderful tracks ready for any adventures.