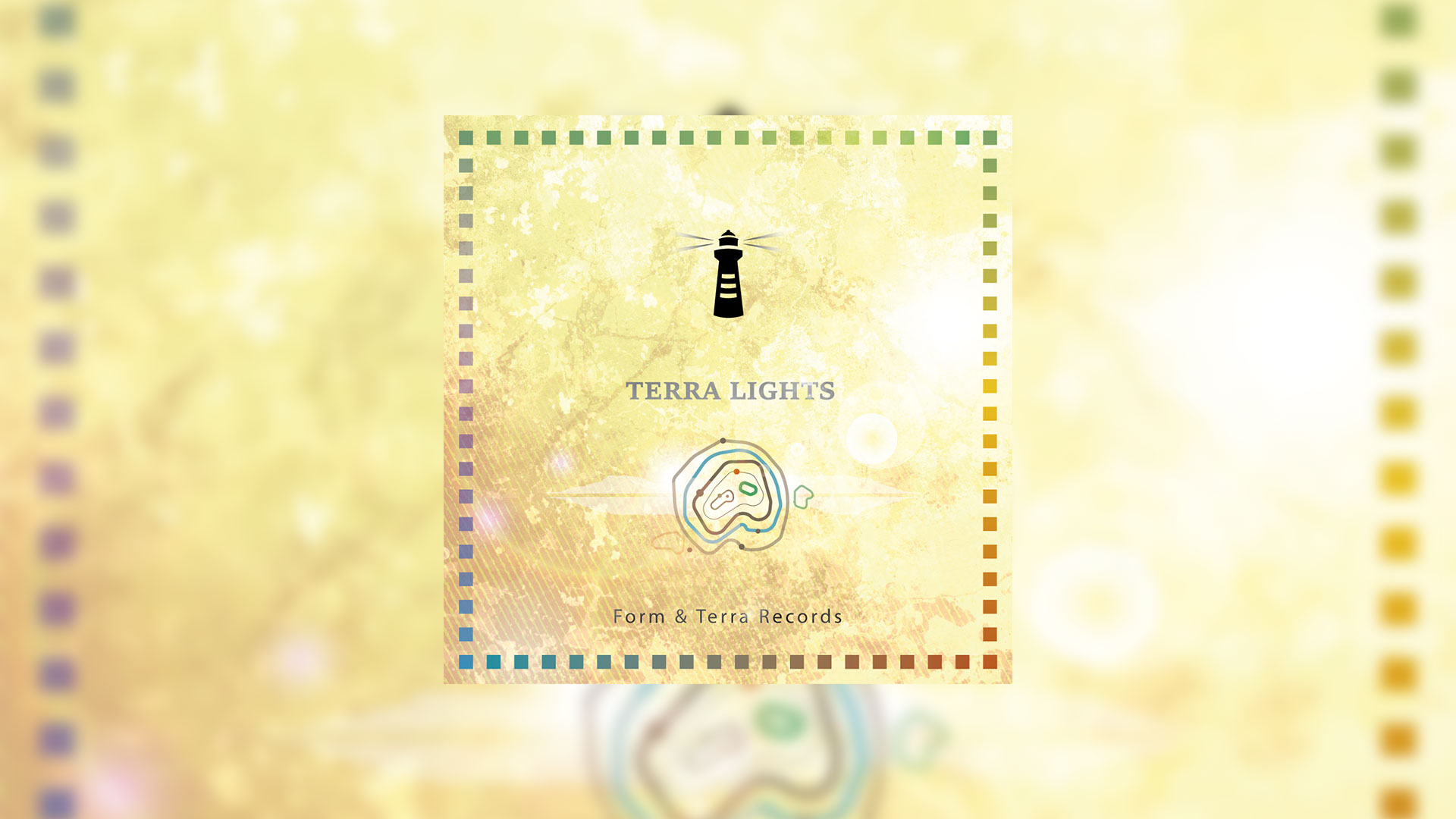 Chris Maico Schmidt – Feeling (Noah Levin Edit) u.v.m.
Artists: Various Artists
Title: Terra Lights
Label: Form & Terra Records
Catalogue number: FORMNTERRA004DX
Format: Digital
Release Date: 26th May 2022
Tracklist:
1. Markus Funke – Dubline (7:01)
2. Ucleden – When Breathing Starts (7:22)
3. Drehkommando – Freedom Is Just A Word (5:40)
4. Ana Antonova – Poccito (7:01)
5. Markus Funke – Dubline (Peter F. Spiess Remix) (6:34)
6. Tim Susa – Mudfighter (6:55)
7. Mar io – All I can Get (6:44)
8. Cie & Stephan Eul – Equality (6:01)
9. Gunman – Stable (5:41)
10. Chris Maico Schmidt – Feeling (Noah Levin Edit) (6:07)
11. November Reign – Am Eisernen Steg (7:03)
12. Multiple Noise – Rapid Eye Movement (5:32)
13. Eric Svensen – Flying to Planet E (5:47)
Form & Terra's lighthouse sends thirteen highlights to all seafarers of electronic music, who will discover many musical treasures in this release, from a gentle, groovy breeze to a roaring Techno thunderstorm. With "Dubline" Markus Funke lets the sea shine with dubbed chords and deep basses, the brilliance of which Ucleden continues wonderfully and goes one step deeper. "When Breathing Starts" is the appropriate title, and it's pulsating also with the Cologne improvisation collective Drehkommando, who put the focus on deep groove with the track "Freedom is just a word", which was created during one of their live performances. The groove is also very big in Ana Antonova's versatile and wonderful detailed track "Poccito". A fresh breeze is blowing up and Peter F. Spiess once again proves his extraordinary remix skills and interprets the opener track with gentle strings and sparkling melodies. But now come a storm and Tim Susa provides
high sound waves and a techno thunderstorm with his driving "Mudfighter". Sound flashes light up the sky and Mar io is in the eye of the techno storm with his track "All I Can Get". Also Cie and Stephan Eul like to play with high waves on "Equality" until minimal house comes on board with Gunman's "Stable". With "Feeling" by Chris Maico Schmidt and Noah Levin, the sails shredded by the storm are loosely fluffed together again and set anew with floating harmonies. The sun comes out and glitters on the calm sea, and November Reign with "Am Eisernen Steg" also know how to
conjure up a good surge of endorphins. Land is in sight and everyone on board can now relax with Multiple Noise's wonderfully groovy chilled "Rapid Eye Movement" and enjoy the rest of the journey. Finally, Eric Svensen leads us experimentally, but solidly and safely back to the home port: "Flying to Planet E".
It's full speed ahead with these thirteen wonderful tracks!