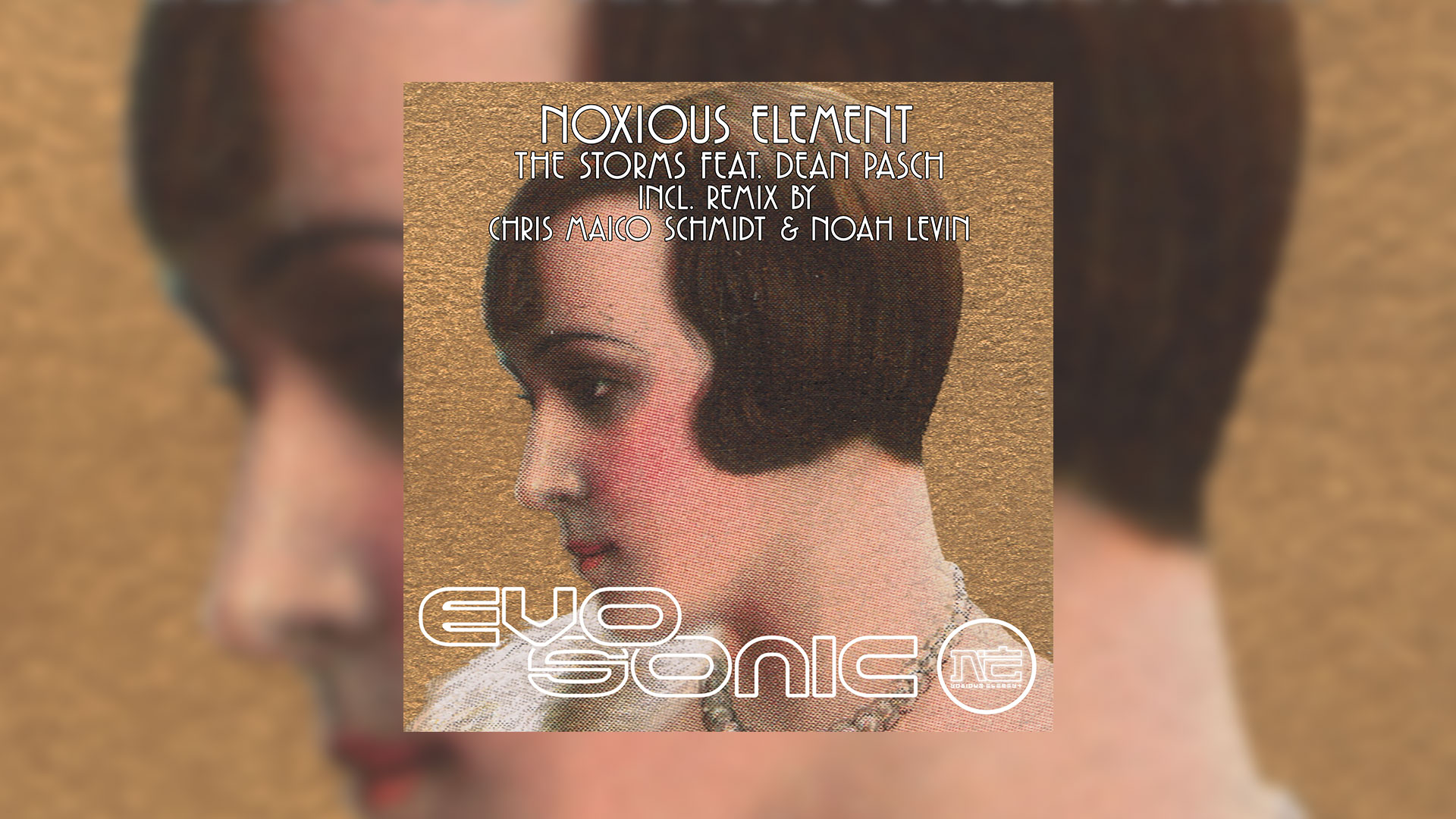 Evosonic Records EVO066
Artist: Noxious Element
Title: The Storms feat. Dean Pasch
Art. Nr.: EVO056
Beatport Exklusive: 09.09.2022
Release Date: 23.09.2022
Publisher: Evosonic Records
Format: Single
Genre: Techno (Peak Time / Driving)
Offer: Download & Streaming
Someone asks: "is the melody harder to create than the verse – or is it vice versa?" Olli and Dean look at each other and smile. They answer in unison: "the storms are coming". Oliver Karl Krauss (aka Noxious Element) and Dean Franz Pasch, with "The Storms" are releasing their second collaboration on EVOSONIC RECORDS. Simplistically speaking – Dean supplies the verse and the voice – Oliver supplies the beats and the melodies. When they collaborate, they make sure there is an organic, easy-going obsessiveness to how these ingredients enter the mix. "The Storms" is a happy song with dark undercurrents … and vice versa. But perhaps it's something else for you – and that's good too. They hope, with "The Storms", your emotions find motion – Much emotion per minute.
The remix of Chris Maico Schmidt and Noah Levin (..when the father with the son..) brings "The Storms" to the point. Straight techno, playful vocals, close to the original.
---
Tracklist:
01 The Storms feat. Dean Pasch (Original Mix) – 07:16 min
02 The Storms feat. Dean Pasch (Chris Maico Schmidt & Noah Levin Remix) – 05:35 min
Written and produced by Oliver Karl Kraus.
Vocals by Dean Franz Pasch.
Track 02 remixed by Chris Maico Schmidt & Noah Levin.
Mastering by http://sledgermastering.by/
© Evosonic Records 2022
---
ARTIST & RECORD PAGE
RECORD ARTISTS
EVO 065