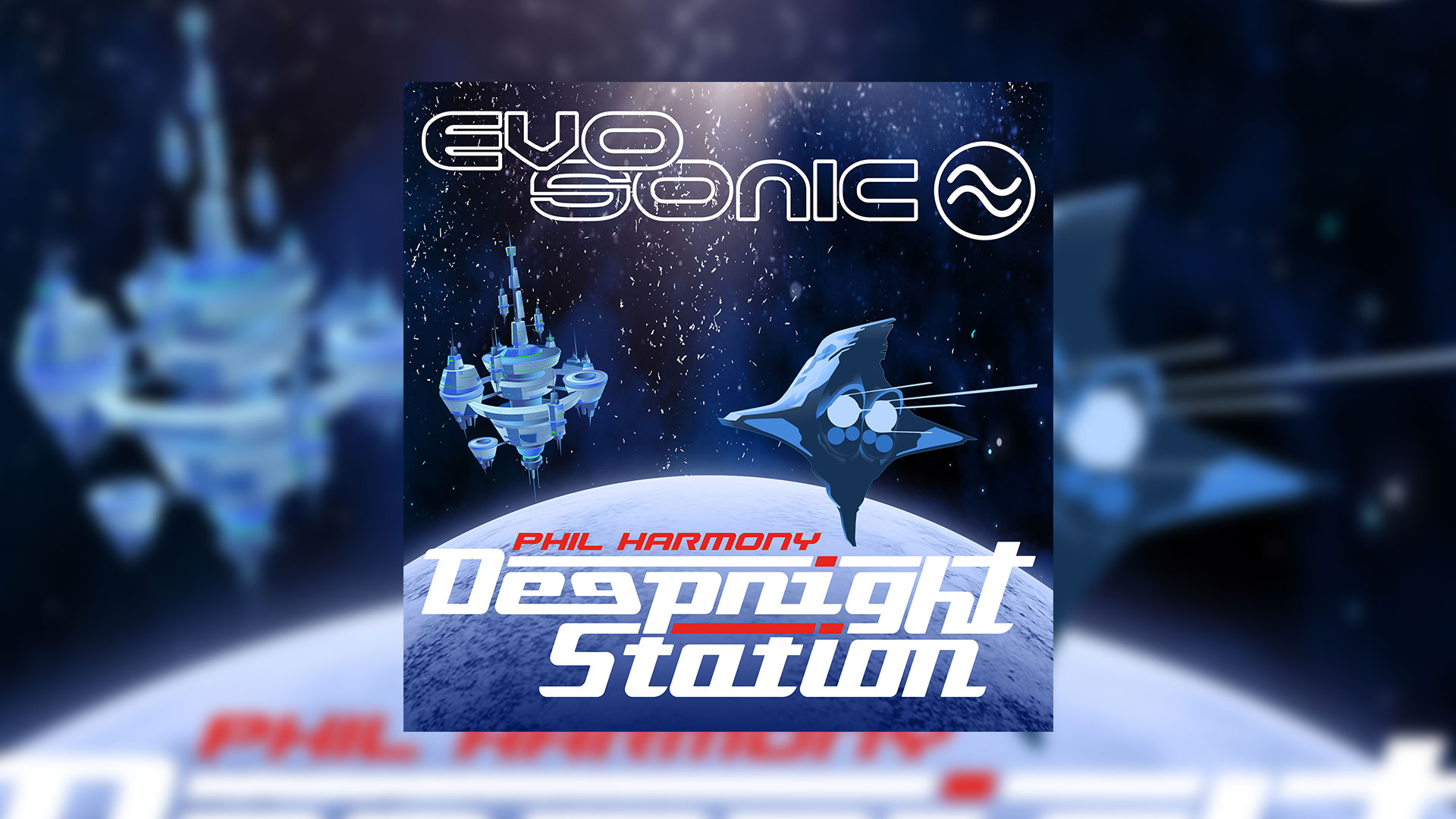 Evosonic Records 073
Artist: Phil Harmony
Title: Deepnight Station
Art. Nr.: EVO073
Release Date: 10/03/2023
Publisher: Evosonic Records
Format: LP
Offer: Download & Streaming
Genre: Deep House, Electronica
In 2005 Phil founded the Dubnight radio show, which is still running successfully today. Various gigs in clubs, between album productions and remixes followed.  In 2018, the dream of getting his own show on Evosonic Radio, the leading electronic music station, came true.
Deepnight Station was born. In his radio show, Phil Harmony sees his DJ sets as a journey with a red thread. Music to float and fly away, from soft to hard everything is possible, only it must not be disharmonious. The first step to the album presented here was made in 2022. His contribution on the release "Evosonic25" (EvoRec 063) catapulted the anniversary compilation of the cult radio several weeks to number 1 in the Beatport Bass House Charts.
It was only a matter of time to immortalize the music of the Deepnight Station on a longplayer. It is deep house at its finest, never turning its back on "dub". Reaching a trance-like state is guaranteed.
---
Tracklist:
Intro 01:11 min.
Deepnight Station Feat. Drea Perlon (Album Version) 04:14 min.
Dubstronaut (Original Mix) 05:45 min.
Gnorts Mr. Alien (Original Mix) 04:22 min.
00764 (Original Mix) 05:17 min.
Landing On The Moog (Original Mix) 03:49 min.
Stopover (Original Mix) 04:30 min.
Holodeck (Original Mix) 04:41 min.
Moonrise (Original Mix) 05:52 min.
Space Trumpet (Original Mix) 04:28 min.
Suborbital (Original Mix) 05:33 min.
Altitude (Original Mix) 05:35 min.
Home Space (Original Mix) 06:13 min.
Supersonic (Original Mix) 05:28 min.
Dread In Space (Original Mix) 05:14 min.
Like That (Original Mix) 05:32 min.
All Tracks written and produced by Phil Harmony.
Track 2: Vocals by Drea Perlon.
© Evosonic Records 2023
---
ARTIST & RECORD PAGE
PHIL HARMONY
EVO 073
Evosonic Records on Beatport