MICHAEL KOHLBECKER
DJ / Producer / Radio Host
Shows auf Evosonic:
ETERNAL BASEMENT HOUR
Releases auf Evosonic Records:
Style:
Techno
mehr von MICHAEL KOHLBECKER: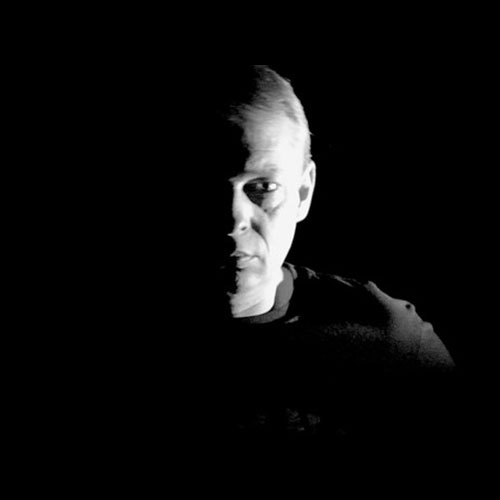 Biografie
(english below)
Mit mehr als 35 verschiedenen Künstler-/Projektnamen in 31 Jahren fest in der internationalen Technowelt etabliert. Heute begehrter Dozent, Produzent, DJ & Visual Tech Art Filmemacher. Klassische Musikerziehung (Klavier & Violine) Kompositionstheorie Dr. Hoch's Konservatorium Frankfurt.
Mit der Veröffentlichung "Agonie der Belgier" (mit Rio Reiser u.v.m.) 1987 fand er seinen Weg in die elektronische Musik. 1989 lernte er seinen Dozenten Jam El Mar (Jam&Spoon / Dance To Trance) kennen. Die mit Jam El Mar produzierte Veröffentlichung folgte auf Sony Music mit "Victim", BG The Prince of Rap, ein großer Erfolg in den USA. Diese Veröffentlichung legte den Grundstein seiner Musikkarriere.
1992 Es folgten die ersten Projekte wie Electric Basement auf dem Label Sony Dance Pool, der die Tanzfläche in ganz Europa zum Swingen brachte. Es folgten weitere viel beachtete Projekte, wie "Violator" auf der Frankfurter Hardcore-Label Planet Core Production's Unterlabel SS. 1993 die Projekte Paragon, Ultraworld und Tronic auf dem renommierten Label Frankfurt Beat Productions. 1994 gelang der internationale Durchbruch mit den legendären Veröffentlichungen von  seinem Projekt Eternal Basement auf dem historischen Label von Sven Väth, HARTHOUSE.
Biography
(german above)
Firmly established in the international techno world with more than 35 different artist/project names in 31 years. Today sought after lecturer, producer, DJ & visual tech art filmmaker. Classical music education (piano & violin) composition theory Dr. Hoch's Conservatory Frankfurt. With the release "Agony of the Belgians" (with Rio Reiser and many more) in 1987 he found his way into electronic music.
In 1989 he met his lecturer Jam El Mar (Jam&Spoon / Dance To Trance). The release produced with Jam El Mar followed on Sony Music with "Victim", BG The Prince of Rap, a huge success in the USA. This release laid the foundation of his music career.
1992 The first projects followed, such as Electric Basement on the label Sony Dance Pool, which made the dance floor swing throughout Europe. More well-received projects followed, such as "Violator" on Frankfurt hardcore label Planet Core Production's sub-label SS. In 1993 the projects Paragon, Ultraworld and Tronic on the renowned label Frankfurt Beat Productions. 1994 international breakthrough with the legendary releases of his project Eternal Basement on Sven Väth's historic label, HARTHOUSE.
Seine Shows:
ETERNAL BASEMENT HOUR
mit MICHAEL KOHLBECKER
Jeden vierten Montag im Monat, 22:00 – 23:00 Uhr
Style: Techno
Inhalt: DJ Set plus Track Präsentation