THE ELECTRONIC ADVANCE
DJ /Producer
aka Mathew Brabham aka Die Raumzeit Architekten
mehr von THE ELECTRONIC ADVANCE:
back to Record Artists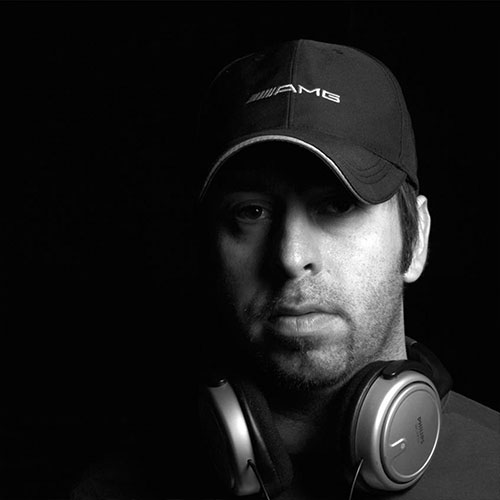 RELEASES on EVOSONIC RECORDS
Biografie
(english below)
Hinter Mathew Brabham steckt der Komponist und Produzent Mathias Teichmann. Mathias wurde 1980 in Jena geboren und wuchs in einer kleinen idyllischen Stadt namens Bad Lobenstein auf. Bereits im Alter von 13 Jahren experimentierte er zusammen mit einem seiner besten Freunde an verschiedenen Musikprogrammen und so entstand seine große Leidenschaft für das produzieren von elektronischer Musik. Er verbrachte unzählige Stunden vor dem Computer und lernte Schritt für Schritt die Programme zu bedienen und Techniken im Komponieren und arrangieren von Musik.
1996 war es dann soweit, Mathias und Marcel gingen mit ihrem Live Act NO-VATION an die Öffentlichkeit und bestritten ihre ersten Live Gigs. Bei Veranstaltungen, die sie selbst organisierten, sammelten sie ihre ersten Bühnenerfahrungen. Richtig los ging es für die Beiden als sie 1997 die Chance bekamen, auf einem großen Rave, der Groove Up, in der Freiheitshalle in Hof zu spielen. In deren Umfang erschien auch eine Compilation, auf der neben Ihnen, größen wie Casseopaya und N-SON-X ihre vertreten waren. Trotz der frühen Spielzeit bei diesem Event, brachten sie das Publikum zum Kochen, was dem Veranstalter nicht verborgen blieb und so folgten unzählige Auftritte der Beiden. Unter anderem bei Partys des damals sehr angesagten Technoradiosenders EVOSONIC, sowie eine weitere Compilation namens Hot House. Unter anderem spielten Marcel und Mathias mit DJ Größen wie DJ Taucher (einem Trance Urgestein, mit einigen Charterfolgen in den 90ern wie z.B. Infinity), DJ Tanith (von Westbam´s Label Low Spirit), Marco Zafferano, (vom legendären Label Harthouse) und vielen mehr. Der Höhepunkt für die Beiden, die Veröffentlichung ihrer ersten eigenen Platte, Trepitation EP, auf dem Label Toxic Records. Aus räumlichen Gründen trennte sich 2002 der Weg der Beiden und das Projekt NO-VATION wurde schweren Herzens auf Eis gelegt.
Nach einer künstlerischen Schaffenspause und mit neuem Equipment begann Mathias 2007 wieder mit dem produzieren. Nach einer langen und kreativen Zeit im Studio und Zahlreichen entstandenen Tracks, war es nun an der Zeit, diese der Öffentlichkeit zu präsentieren und so gründete Mathias 2009 sein erstes Label, City of Drums auf dem er nun seine Solo Produktionen, unter seinen neuen Projekten, The Electronic Advance und Mathew Brabham veröffentlicht. 2010 Erschien dann auch die erste Single, "Munich Airport", unter seinem Pseudonym The Electronic Advance. Es folgten weitere Singles unter diesem Projekt wie z.B. Calling you und Electro Funk, letzterer stieg in Kenia in den iTunes Charts ein und hielt sich dort über 10 Monate. Auch mehrere Auftritte in Thüringen und Bayern bestritt Mathias mit diesem Projekt. Größter Erfolg für The Electronic Advance war Platz 2 in den Itunes Charts in Kazakhstan, mit den Titel Chasing The Sun, aus der Single Lazy Days.
Mit dem Projekt Mathew Brabham bewegte sich Mathias anfangs noch eher im Techno Genre, aber mehr und mehr wurde der Sound von Mathew grooviger und melodiöser, bis er letztendlich seinen neuen Stil gefunden hatte. Und wie könnte man diesen Sound nun beschreiben, werden sich jetzt sicherlich einige von Euch fragen? Man könnte es wohl am besten so beschreiben, er bewegt sich zwischen Dub-Techno, Tech-House und Deep-House. Am besten aber, Ihr macht euch selbst ein Bild seines Stiles, auf einem seiner Gigs wo er seine Tracks, live zum Besten gibt und mit ihnen das Publikum in schweißtreibende Nächte schickt.
Bei Kooperationen mit verschiedenen DJ´s und Produzenten wie z.B. Nic Pannie´r, Yvy La Fay und Lukka Krasnitzky, zeigt Mathew eine Bandbreite die er sich über Jahre angeeignet hat. Jedes dieser Projekte hat seinen ganz eigenen Charm und seinen eigenen Styl, obwohl man immer ein bisschen den "Mathew" heraushört, wenn man genau hinein hört. Ihr dürft also gespannt sein wo die Reise mit Ihm hinführt, doch eins ist sicher! Auch nach der langen Geschichte die Mathew schon hinter sich hat, Schluss ist noch lange nicht! denn Er Lebt für die Musik! Oder besser gesagt, Mathew ist Musik!
BIOGRAPHY

(german above)
Behind Mathew Brabham is the composer and producer Mathias Teichmann. Mathias was born in Jena in 1980 and grew up in a small idyllic town called Bad Lobenstein. Already at the age of 13 he experimented with different music programs together with one of his best friends and so his great passion for producing electronic music was born. He spent countless hours in front of the computer and learned step by step how to use the programs and techniques in composing and arranging music.
In 1996 Mathias and Marcel went public with their live act NO-VATION and played their first live gigs. They gained their first stage experiences at events they organized themselves. It really started for the two when they got the chance to play at a big rave, the Groove Up, in the Freiheitshalle in Hof in 1997. In the scope of this event a compilation was released, on which besides them, greats like Casseopaya and N-SON-X were represented. Despite the early playing time at this event, they brought the audience to the boil, which did not remain hidden to the organizer and so innumerable appearances of the two followed. Among other things at parties of the then very hip techno radio station EVOSONIC, as well as another compilation called Hot House. Among others Marcel and Mathias played with DJs like DJ Taucher (a Trance veteran, with some chart successes in the 90s like Infinity), DJ Tanith (from Westbam's label Low Spirit), Marco Zafferano, (from the legendary label Harthouse) and many more. The highlight for the two, the release of their first own record, Trepitation EP, on the label Toxic Records. For spatial reasons, the two parted ways in 2002 and the project NO-VATION was put on ice with a heavy heart.
After an artistic break and with new equipment Mathias started producing again in 2007. After a long and creative time in the studio and numerous tracks, it was now time to present them to the public and so Mathias founded his first label, City of Drums in 2009 on which he now releases his solo productions, under his new projects, The Electronic Advance and Mathew Brabham. In 2010 he released his first single, "Munich Airport", under his pseudonym The Electronic Advance. More singles followed under this project such as Calling you and Electro Funk, the latter entered the iTunes charts in Kenya and stayed there for over 10 months. Mathias also played several gigs in Thuringia and Bavaria with this project. Biggest success for The Electronic Advance was place 2 in the Itunes Charts in Kazakhstan, with the title Chasing The Sun, from the single Lazy Days.
With the project Mathew Brabham Mathias moved in the beginning more in the techno genre, but more and more the sound of Mathew became groovier and more melodic, until he finally found his new style. And how could you describe this sound, some of you might ask? The best way to describe it is that it moves between Dub-Techno, Tech-House and Deep-House. But it's best if you get an idea of his style yourself at one of his gigs where he performs his tracks live and sends the audience into a sweaty night.
In collaborations with various DJ's and producers such as Nic Pannie'r, Yvy La Fay and Lukka Krasnitzky, Mathew shows a range that he has acquired over the years. Each of these projects has its own unique charm and style, though you can always hear a bit of the "Mathew" if you listen closely. So you can be curious where the journey with him leads, but one thing is for sure! Even after the long history that Mathew has already behind him, the end is still far from! because He lives for the music! Or rather, Mathew is music!