THE FIFTH ELEMENT
Hosts: DAVE REYAS
Jeden 5. Sonntag im Monat, ab 16:00 Uhr
Jeden 5. Freitag im Monat, ab 20:00 Uhr

Style: All House styles.
Inhalt: In the Mix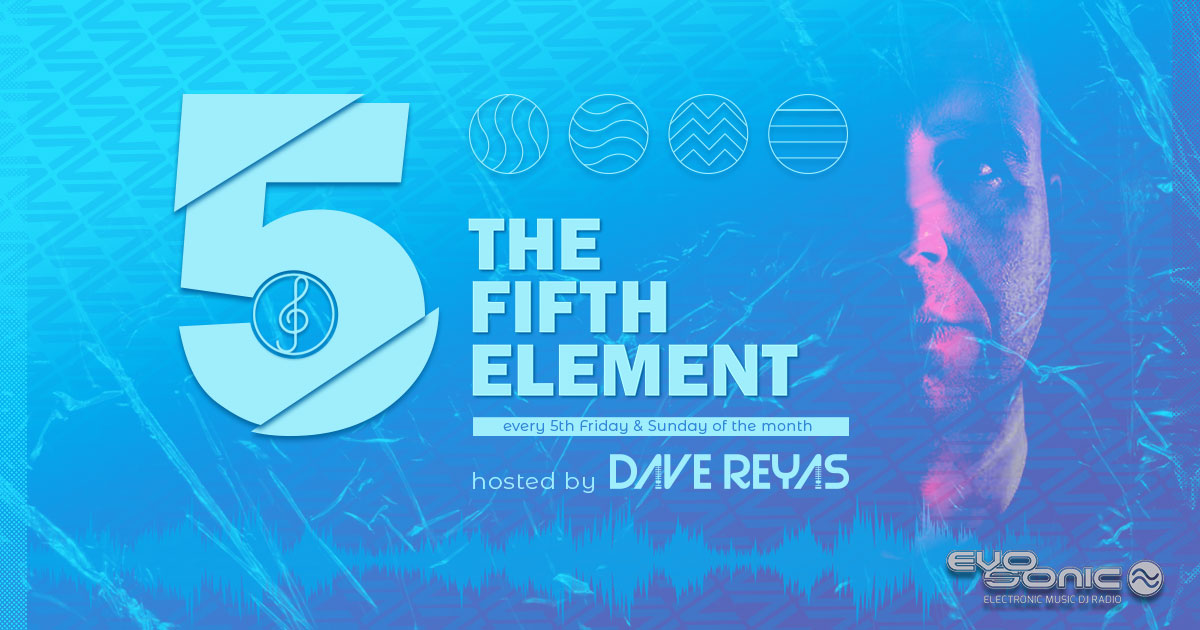 THE FIFTH ELEMENT
Immer wenn es einen 5. Sonntag und einen 5. Freitag im Monat gibt, dann kommt er. Dave Reyas, der sich für House-Musik in all ihren Formen begeistert, liefert Musik, die pur ist.
Whenever there's a 5th Sunday and a 5th Friday of the month, he shows up. Dave Reyas, who is passionate about house music in all its forms, delivers music that is pure.