Evosonic Records EVO055
Artist: Anastasia Belosova
Title: Chris Maico Schmidt Remixes
Art. Nr.: EVO055
Pre-Order: 06.08.2021
Beatport Exclusive: 13.08.2021
Release Date: 27.08.2021
Publisher: Evosonic Records
Format: EP
Genre: Techno (Peak Time / Driving)
Offer: Download & Streaming
PRESS PLAY TO PRE-LISTEN AND FIND YOUR FAVORITE STORE!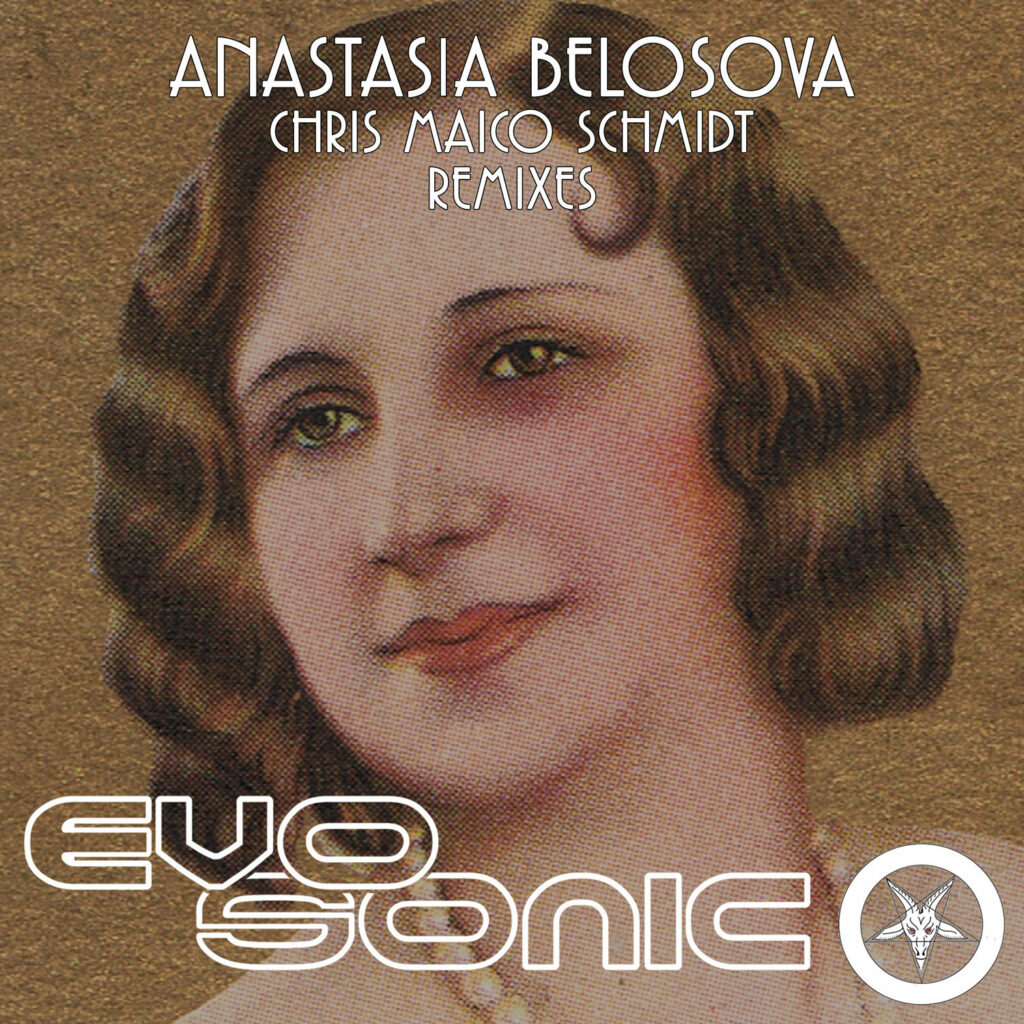 Track List
01 Anastasia Belosova – Asystolie (Chris Maico Schmidt Remix) 08:34
02 Anastasia Belosova – Spieltrieb (Chris Maico Schmidt Remix) 08:05
03 Anastasia Belosova – Windpocken (Chris Maico Schmidt Remix) 07:01
All tracks written and produced by Anastasia Belosova.
All tracks remixed by Chris Maico Schmidt.
Mastering by Sledgermastering
© Evosonic Records 2021
INFOS
Three typical remixes by Chris Maico Schmidt, percussion drive them forward, effects when you don't expect them, breaks when they have to be, basslines that are also close to Psy Trance. Very unique, the original but always in focus.
It's been a long time since the Boss produced for his label. Then right away three remixes of Anastasia Belosova's releases, which appeared for the first time on Evosonic Records in 2020. Now let me tell you something. The originals are from 2014, the remixes were made a year after. It took 6 years to release them. Sometimes they were not up to date, sometimes the originals were too hard, sometimes too fast. Then the remixes were too close to trance and too soft. Then nobody wanted them. In between, they disappeared, were forgotten, then reappeared. In 2020 the game of hiding was over for the originals, now and today they gave the way for the remixes. Better late than never.
---
ARTIST PAGE
Anastasia Belosova
Chris Maico Schmidt